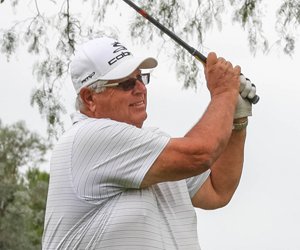 Lou Skovron, PGA
951-206-0695
louskovron@thelegendsgc.com
Lou began his career in golf after attending the University of San Diego where he was Player of the Year. Lou entered the PGA Program in 1970 and is a lifetime member of the PGA of America. In those 40+ years he has been an assistant professional, head professional, golf director, project manager, and general manager at courses such as Lake San Marcos CC, The Meadows, Rancho Bernardo, The Links @ Monarch Beach, Rancho California GC & SCGA GC. Lou currently is the Golf Director at The Legends Golf Club, teaches at the Professional Golfer's Career College and gives lessons at the Murrieta Valley Golf Range. Lou is a former President of the San Diego Chapter PGA and was voted Professional of the Year for the Inland Empire Chapter PGA in 2008.
Lou began working with junior golf while in college in San Diego. He helped to organize and teach junior lessons for the San Diego Junior Golf Assocation. Lou has served as Junior Chairman and was voted Junior Chairman of the Year in both the Inland Empire Chapter PGA and Southern California Section PGA. He currently sits on the Junior Golf Advisory Board for Southern California Section PGA. Lou is a past board member for VJGA. He also boasts being published in Golf Magazine's "Shortcuts to Better Golf"' and was named in the 'Top 100 Influential People in Golf in San Diego'. Lou feels that golf provides a positive activity for youngsters during a period in their lives that requires direction and supervision. Lou's passion is to help people enjoy golf and he believes that "golf is the one sport that people can enjoy for a lifetime".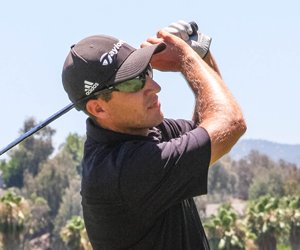 Steve Adamiak, PGA
951-440-9608
steveadamiak@hotmail.com
Steve is a PGA Teaching Professional at the Legends Club at Temeku Hills. He has over 15 years of teaching experience, with 9 years in the Temecula Valley area. He was formerly Director of Instruction at Redhawk Golf Club and has trained with the prestigious Jim McLean Golf School at PGA West. Steve has worked extensively with all types of skill levels and has proven his coaching expertise by developing some of the best juniors in southern California, including many players from the CIF Champion Great Oak Boys Golf Team.
In addition to being a former PGA Inland Empire Teacher of the Year recipient, Steve is most proud of his US Kids Golf Top 50 Junior teacher honorable mention award. He also instructs many future teaching professionals at the Professional Golfers Career College on a weekly basis. Steve resides in Temecula with his wife, Dawn. When not teaching, Steve still enjoys playing competitively and traveling to golf destinations on his bucket list.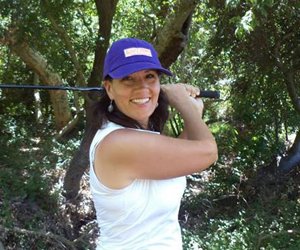 Jenn Elwell-Holt, Assistant Golf Professional, LPGA Apprentice
Professional Golfers Career College Graduate
951-694-9998
jennjgolf@gmail.com
Starting golf 30 years ago, Jenn began golf "the right way," with a parent who understood the power of commitment and dedication to become a great player. At 12 years old, Jenn entered the national arena playing in AJGA events. She graduated from the AJGA Tour on the 1st All American Team. Jenn earned a full golf scholarship to San Diego State University. She competed on the Players West Mini Tour for 3 years. Jenn juggled her parenting and love for the game by working as an assistant golf pro at Wildhorse Golf Club in Las Vegas, Nevada for 5 years.
After graduating with honors from the Professional Golfers Career College in Temecula, California, she joined the LPGA T&CP. You can find Jenn at The Legends Golf Club in Temecula, California and Murrieta Valley Golf Range where she teaches private and group lessons as well as coaches Rancho Christian High School and Special Olympic golfers.
"My goal as a golf professional is to make learning as simple, easy and enjoyable as possible for the student. I believe if we as professionals taught correctly, the game of golf would grow so more people could enjoy the beauty of golf." – Jenn Elwell-Holt, LPGA